Is that the lights impacting on interior designing? Hmm, how important is lighting in interior design?
how important is lighting in interior design?
01.     Lighting is as important as any other element of your interior design. Good lighting transforms and transforms a space. We use light and shade to make a room comfortable, yet dramatic and atmospheric. Let's say you want to showcase a piece of art on a wall. Downlights are needed to illuminate the artwork, but when used in conjunction with the surrounding dark areas, they draw attention to the painting.
02. Our technology artistically combines downlights, uplights, sconces, floor lamps, hidden lights, functional lights, built-in architectural lights, pendant lights and lamps to add great attention and depth to any room. We apply different strategies for different solutions.
03. Polespring downlights with narrow beams can sometimes be used to illuminate special items like flower tables, but combine them with more general highlighting options. The beautiful lighting of the curtain fabric is done in a different way from creating bright areas for tasks like cooking, reading or working at your desk.
04. Lighting affects mood and color perception. This simple fact alone shows how essential lighting is in any artistic endeavor. Without a doubt, the contrast of shadows and highlights provides excellent focusing. In fact, even businesses are using lighting and its effects to generate income. How often do you walk into a fashion store only to find an unreasonable urge to shop for fashion items under complex lighting?
05.       As an interior designer or interior expert, you should consider the ability of lighting to influence color, space and mood to achieve the desired interior effect. Learn more about natural and artificial lighting and its impact on interior design.
07.       Natural light is a skillful use of sunlight for the benefit of interior designers. It's all about making the most of the room's location while creating the desired mood and atmosphere. Some Miami Beach interior designers use large windows to make the most of natural light to create the illusion of space and get a majestic view of the beauty of the city.
08. When choosing colors for an interior design project, always think about natural light first. The best way to determine the right color to complement the amount of natural light is to determine the orientation of the room.
09. For example, if you want to brighten up a north-facing room due to low sunlight, for example, you need to use a lot of bright, vivid colors, and if your room is south-facing for balance, it makes sense to choose cool, neutral colors.
10.     The eye color of an inexperienced person has not changed, but it is still affected by the mood created by the lighting. Modern interior designers in Miami, Florida know this and take advantage of the city's surroundings every time they take on a project to enhance their design experience.
How does daylight affect interior design?
11. Daylight is an important factor for any designer. Interior architects and lighting designers control how daylight enters every space they work in. It affects where everything is placed. Just as important as artificial lighting. Daylight is poured into the living space with expansive glass, giving it a feeling of light and openness. Then think about how to deal with artificial lighting and it will give you plenty of options throughout the day. A gray afternoon in London is very different from a sunny morning in Dubai and requires different lighting.

12.       Architectural lighting plays a role where there is still daylight. Use it to brighten dark areas on a shelf, add brightness to a workspace, or accent a piece of art. Linear LED strips provide warmth to furniture and key elements of a room, and may be needed in natural light to add accent and softness. A key solution is to use a combination of natural light and artificial lighting to manage lighting options at different times of the day. You can have preset options on the switch panel for best results.
13. Artificial lighting is the sophisticated use of bulbs and other light-emitting devices that affect the atmosphere and mood. From a bright family restaurant to a dimly lit restaurant looking for privacy, there are multiple lighting settings that will amplify the experience.
14.     Experience is so important, which is why modern interior designers in Miami, Florida try to complement the Miami atmosphere by carefully planning the artificial lighting scheme of each interior design project. Depending on the desired effect, interior designers choose between LED lighting and fluorescent lighting to achieve the desired ambiance. If the goal is to cool the room, it is best to use fluorescent and LED lights to heat the room.
15.     The lighting or the absence of lighting provides an aesthetic effect which depends on the desired ambience of the room. Miami Beach's professional interior designers know how to use it to ensure Miami's colors, lighting, vibe and vibe are aligned and in perfect harmony.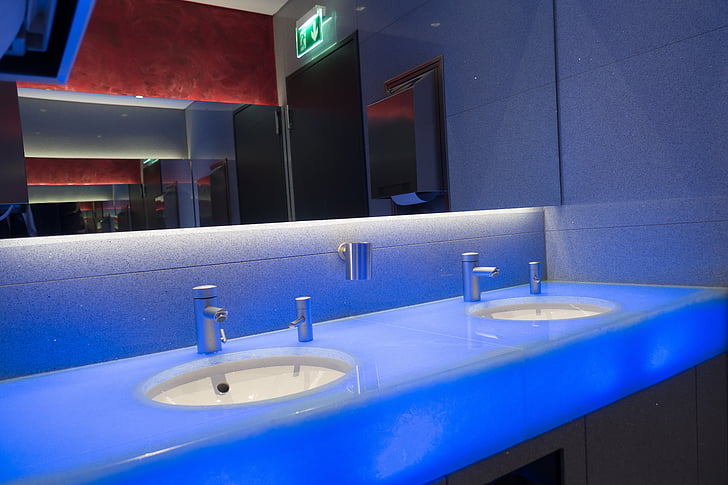 16.     Without a doubt, lighting is an essential element in interior design. In addition to improving the aesthetics of your interior design, you need lighting to perform a specific function. Thinking of getting the most out of your lighting design?
16.     The composition of the lighting should be left to a professional interior designer who knows the right balance of light and color, like the back of a hand. It's the best way to get the vibe and ambiance you want every time you walk into a room.
How does artificial lighting affect interior design?
17. Artificial lighting provides a visual stimulus. We are always drawn to the brighter parts of a room, which is why we use artificial lighting to emphasize certain characteristics of a space. In the kitchen, it can be the kitchen island or the flowers on the table, which we will highlight. We will also focus on the edges of the room to broaden our perspective. Ambient lighting can be used to add subtle light to vertical surfaces like cabinets.
18.       This will generate light reflected from that surface. Whether you're preparing a meal, a drink, or just browsing the contents of a cupboard, it's also important to properly install functional work lighting. Diffused light is used for general heat. A variety of well-designed artificial lighting schemes add sparkle, dramatic moments, layers and depth.
THANKS FOR INVESTING YOUR PRECIOUS TIME TO REVIEW MY POST.